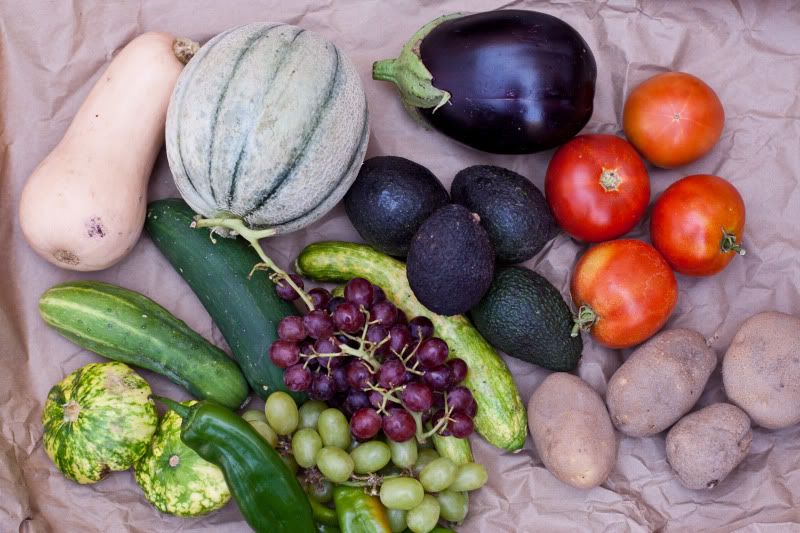 Delicious peaches and figs not shown.
A friend of mine told me how to find a co-op for locally grown, organic food and I was SO EXCITED.
Every week I pick up a good sized crate of fresh-from-soil (or trees or whatever) produce and I wonder why I ever bought this stuff from a supermarket. Prices on the pictured loot are competitive, dare I say cheaper than the store and they taste worlds better (the loot, not the prices.)
Don't get me wrong, I still enjoy frolicking in the farmer's market but this is so much more convenient. Also, going this route I'm given things I never normally would have chosen. Up until last week I had NEVER tasted a fresh fig. Imagine that!
Now, what the heck do I do with an eggplant?