Because of Lil Sis's birthday the other day I was looking through old pics throughout her pregnancy and other moments in her life. It made me kinda miss being pregnant.
Kinda.
Since I started my blog the day of her birth I wanted to post a couple belly pics.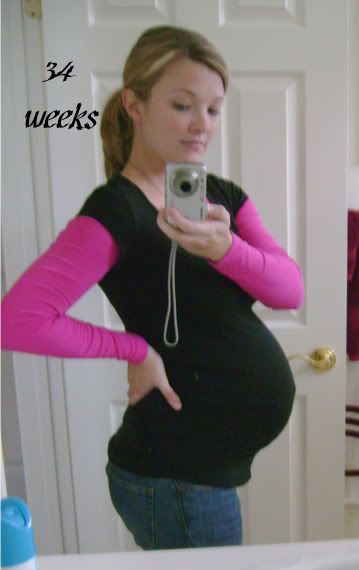 It was nice being able to take the picture myself because I could angle my face in the mirror in such a way so you couldn't see my triple chin that I obtain during pregnancy.
Enjoy.