Miss Tink's older sis tumbles off her bike after a turn,
Tink runs over and expresses concern!
Tink then showed off her own bike riding skills
(even though her short legs can't reach the wheels!)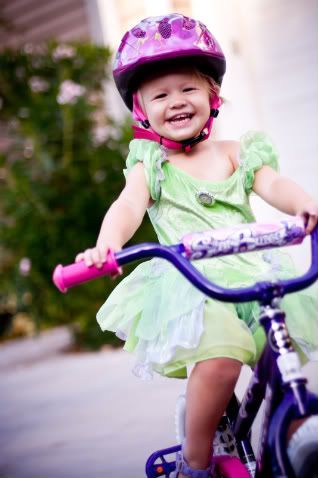 She takes off her shoes
Goes for a cruise
And soon has feet as black as a grill
Mommy says, "Hey Tink I need a picture of your cute profile!"
She knows she'll miss it after awhile.
Tinkerbell continues to play
but pauses to show off an adorable SMILE